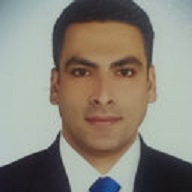 Turkey
Inonu University · Department of Orthopaedics and Traumatology.
Resit Sevimli
Address:
Inonu University
Department of Orthopaedics and Traumatology
Malatya,Turkey.
Research Interests:
Fracture
Trauma Surgery
Arthroplasty
Knee Arthroplasty
Hip And Knee Arthroplasty
Hip Arthroplasty.
Biography:
Resit Sevimli currently works at the Department of Orthopaedics and Traumatology, Inonu University. Resit does research in Orthopedic Surgery.
Their current project is 'patellar giant-cell tumor.'
Research:
An investigation of infection rate and seasonal effect level in total joint replacement cases.
Clinical features and follow-up results of the patients with methicillin-resistant Staphylococcus aureus (MRSA) in orthopedic practice.
Mid term results of radial metaphyseal core decompression on Kienböck's disease.
Distribution and evaluation of primary bone and soft tissue tumors admitted from Malatya province and surrounding provinces.
Percutaneous surgery using Admix NoKorTM Non-Coring 16 G needle in cases with trigger finger.
Langerhans Cell Histiocytosis with Atypical Intervertebral Disc and Sacroiliac Joint Involvement Mimicking Osteoarticular Tuberculosis in an Adult.
The effect of tramadole HCL and paracetamol on fracture healing in rat tibia model.
Clinical Results of Minor Upper Extremity Replantation and Revascularisation Patients in Comparison to the Literature: A Clinical Study.
A patellar giant-cell tumor with soft tissue involvement: An alternative treatment method and review of the literature.
The Amputation Endicated Extremity Can Be Recovered by Multidisciplinary Treatment: A Case Report and Review of Literature [Multidisipliner Yaklasimla Amputasyon Endikasyonu Olan Ekstremite Kurtarilabilir: Olgu Sunumu ve Literatur Derlemesi].
Three-dimensional Spinal Deformity: Scoliosis [Uc Boyutlu Omurga Deformitesi: Skolyoz].