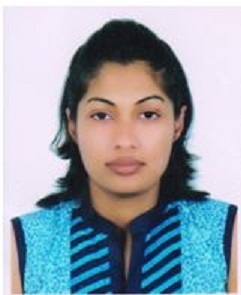 China
(M.B.B.S, MPH, MS, FRSPH).
+8618754122318
Fidia Mumtahana
Address:
(M.B.B.S, MPH, MS, FRSPH).
Biography:
As a health worker my objective is to progress my carrier as a medical specialist.
I would like to utilize the skills and knowledge I have gained through my education and training to achieve my personal goals as well as the goals of the workplace I am involved in.
I am keen to take my knowledge to the next level and achieve better professionalism.
My education involves communication with people and I would like to enhance it further.
Publications:
The efficacy and safety of Oxaliplatin-Vinorelbine as a second-line chemotherapy combination in patients with platinum-resistant pretreated epithelial ovarian cancer: A retrospective study
A Rare Presentation of Endometriosis with Recurrent Massive Hemorrhagic Ascites which Can Mislead.
The existence of Th22, pure Th17 and Th1 cells in CIN and Cervical Cancer along with their frequency variation in different stages of cervical cancer.
Awards:
Excellent Student Award (2013).