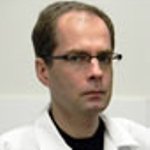 United States
Associate Professor of Clinical Anesthesiology,
Department of Anesthesiology.
718.920.4316
718.881.2245
Sergey V. Pisklakov
Address:
Montefiore Medical Center,
111 East 210th Street,
Bronx, NY 10467.
Research Interests:
Neuroanesthesia, Neurosurgical Anesthesia.
Biography:
Dr. Sergey V Pisklakov, MD is an outstanding clinician.
He is a Associate Professor & Neuroanesthesia Fellowship Director at Montefiore Medical Center.
His clinical activities focused in Neurosurgical Anesthesia.
The trajectory of his academic career in research has been quite remarkable.
Dr. Pisklakov is the author of 21 peer-reviewed articles, over 50 abstracts, 2 reviews, 5 book chapters, 4 Problem-Based Learning Discussions and numerous presentations.
The results of his work have been presented at National and International Conferences.
Dr. Pisklakov is an outstanding educator.
In addition to clinical supervision and teaching in the operating rooms, he prepares lectures for anesthesiology residents and medical students.
Dr. Pisklakov is frequently invited to present lectures to neurosurgical residents, students, and the faculty.
His medical student lectures on Neuroanesthesia has earned him two Golden Apple nominations.
He is a member of the American Society of Anesthesiologists, New York State Society of Anesthesiologists and Departmental Committees.
He is also a reviewer for British Journal of Medicine and Medical Research, British Journal of Education and Behavioral Science, and for Open Journal of Anesthesiology.