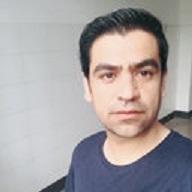 China
Huazhong Agricultural University
Mujeeb Ur Rehman Nasar
Address:
Huazhong Agricultural University, College of Veterinary Medicine, Wuhan.
Research Interests:
genetic and molecular basis of emerging antimicrobial resistance mechanisms; the rapid diagnosis of resistance using phenotypic, genetic, and lipidomic approaches; and inhibitor-based drug discovery.
Biography:
Publications:
1. Investigation of Intestinal parasites infections in free-rangepoultry of Anhui Province, China.
2. Genetic Characterization and Evolutionary Analysis of Emerging Newcastle Disease Virus Isolated from Tibetan Chickens.
3. Recovery of Chicken growth plate by Hsp90 Inhibitor EGCG and Apigenin in thiram induced Tibial Dyschondroplasia.
4. Antimicrobial Resistance of Escherichia coli Isolated from Tibetan Piglets Suffering from White Score Diarrhea.
5. Antibiotic Resistance of Escherichia coli in Free-Ranging Yaks (Bos grunniens) from Tibetan Plateau, China.
6. Acute heat stress in broiler chickens and its impact on serum biochemical and electrolyte parameters.
7. Epidemiologic Survey of Japanese Encephalitis Virus Infection, Tibet, China, 2015.
8. A review on epidemiology, global prevalence and economical losses of fasciolosis in ruminants.
9. Epidemiological Survey and Phylogenetic Characterization of Cysticercus tenuicollis Isolated from Tibetan Pigs in Tibet, China.
10. Tibial dyschondroplasia is highly associated with suppression of tibial angiogenesis through regulating the HIF-1α/VEGF/VEGFR signaling pathway in chickens