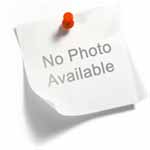 China
Guangxi Medical University,
Guangxi Engineering Center in Biomedical Materials for Tissue and Organ Regeneration, Nanning
Tongmeng Jiang
Address:
Nanning, Guangxi
Research Interests:
Cartilage Regeneration, Orthopaedics, Osteoarthritis, Osteoblast Differentiation, Osteoinduction, Osteopathy, Osteosarcoma, Regenerative Medicine (Incl. Stem Cells And Tissue Engineering).
Biography:
Rewards:
• Travel Award of 51st Miami Winter Symposium, 2018.
• National scholarship for doctoral Students, 2017.
• Scholarship for 12th International Congress of Chinese Orthopaedic Assocition, 2017