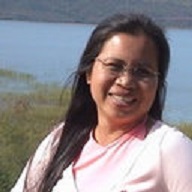 Thailand
Mahidol University | MU · ASEAN Institute for Health Development, Mahidol University.
Mongkolchati Aroonsri
Address:
Mahidol University | MU ASEAN Institute for Health Development,
Mahidol University Bangkok.
Research Interests:
Quality Management
Obstetric Delivery
Dental Caries
Prenatal Diagnosis
Epidemiology and Public Health
Screening
Fetal Growth Restriction
Social Work.
Biography:
Research:
UNIVERSAL HEALTH COVERAGE For Sexual and Reproductive Health in the ASIA-Pacific Region.
Estimates of burden and consequences of infants born small for gestational age in low and middle income countries with INTERGROWTH-21 st standard: analysis of CHERG datasets.
The influence of breastfeeding duration and introduction of animal source foods, fruit juice and vegetables on the risk of weight gain in Thai children.
Prevalence of insufficient fruit and vegetable intake and associated factors in older adults in Thailand.
Inequality in malnutrition by maternal education levels in early childhood: The Prospective Cohort of Thai Children (PCTC).
Delay in Seeking Treatment among Adults with Malaria Experience in Shan State, Myanmar.
Appropriate option of market solid waste management based on the stakeholder perspectives: A case study in a central market of agriculture products, Thailand.
Determinants of incomplete immunization among hill tribe children aged under two years in Myanmar.
Knowledge, attitudes, and practices about tuberculosis and choice of communication channels in Thailand.