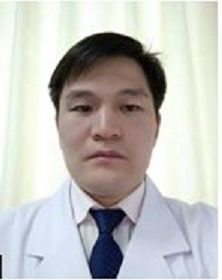 China
Foshan Institute of Fetal Medicine, Southern Medical University Affiliated Maternal & Child Health Hospital of Foshan
+86 757 82969886
Dazhi Fan
Address:
11 Renminxi Road,
Chancheng District,
Foshan,
Guangdong,
528000,
China.
Research Interests:
Clinical Trials
Evidence-Based Medicine
Clinical Epidemiology and
Public Health
Medical Statistics
Big Data Analytics
Biography:
He completed his Bachelor in Preventive Medicine from Anhui Medical University in 2012.
He completed his MPH from Anhui Medical University in 2015.
Currently, he is a Public Health Physician in Foshan Institute of Fetal Medicine, Southern Medical University Affiliated Maternal & Child Health Hospital of Foshan.
Publications:
Papers
Fan D, Xia Q, Wu S, Ye S, Liu L, Wang W, Guo X, Liu Z. Mesenchymal Stem Cells in the Treatment for Caesarean Section Skin Scars: study protocol for a randomized, controlled trial. Trials. 2018
Fan D, Wu S, Liu L, Xia Q, Tian G, Wang W, Ye S, Wang L, Rao J, Yang X, Yu Z, Xin L, Li S, Duan Z, Zhang T, Wu S, Guo X, Liu Z. Prevalence of non-syndromic orofacial clefts: based on 15094978 Chinese perinatal infants. Oncotarget. 2017
Fan D, Li S, Wang W, Tian G, Liu L, Wu S, Guo X, Liu Z. Sexual dysfunction and mode of delivery in Chinese primiparous women: a systematic review and meta-analysis. BMC Pregnancy Childbirth. 2017. 17(1):408
Fan D, Wu S, Ye S, Wang W, Guo X, Liu Z. Umbilical cord mesenchyme stem cell local intramuscular injection for treatment of uterine niche: Protocol for a prospective, randomized, double-blinded, placebo-controlled clinical trial. Medicine (Baltimore). 2017. 96(44). e8480
Fan D, Liu L, Xia Q, Wang W, Wu S, Tian G, Liu Y, Ni J, Wu S, Guo X, Liu Z. Female alcohol consumption and fecundability: a systematic review and dose-response meta-analysis. Sci Rep. 2017. 7(1). 13815
Fan D, Xia Q, Wu S, Liu L, Yu Z, Wang W, Wu S, Guo X, Liu Z. Prevalence of prenatally diagnosed congenital cystic adenomatoid malformation among fetuses in China. Oncotarget. 2017. 8(45). 79587-79593
Fan D, Wu S, Wang R, Huang Y, Fu Y, Ai W, Zeng M, Guo X, Liu Z. Successfully treated congenital cystic adenomatoid malformation by open fetal surgery: A care-compliant case report of a 5-year follow-up and review of the literature. Medicine (Baltimore). 2017. 96(2). e5865
Fan D, Li S, Wu S, Wang W, Ye S, Xia Q, Liu L, Feng J, Wu S, Guo X, Liu Z. Prevalence of abnormally invasive placenta among deliveries in mainland China: A PRISMA-compliant Systematic Review and Meta-analysis. Medicine (Baltimore). 2017. 96(16). e6636
Fan D, Xia Q, Liu L, Wu S, Tian G, Wang W, Wu S, Guo X, Liu Z. The Incidence of Postpartum Hemorrhage in Pregnant Women with Placenta Previa: A Systematic Review and Meta-Analysis. PLoS One. 2017. 12(1). e0170194
Fan D, Wu S, Liu L, Xia Q, Wang W, Guo X, Liu Z. Prevalence of antepartum hemorrhage in women with placenta previa: a systematic review and meta-analysis. Sci Rep. 2017. 7(40320)