Special Issue On
-
Laser: Effective and Safe Medical Tool
Special issue By
-
Dr. Omnia Hamdy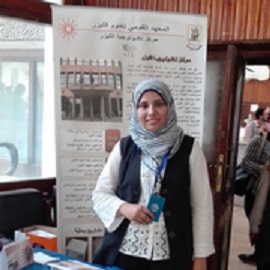 This special issue calls for original papers with important and novel contributions related to
– "
Laser: Effective and Safe Medical Tool
"
Topics of interests include
Laser
Optical diagnosis and therapy
Medical spectroscopy
Optical coherence tomography
Mammography
Confocal microscope
Diffuse optical imaging
Laser in surgery
Laser in ophthalmology
Laser in dermatology
Laser in bioprinting
Medical holography
Adaptive optics
We look for high quality publications on - "Laser: Effective and Safe Medical Tool ".

Reviews which include the comparative view, Original research papers as well as short communications and letters on new developments and applications are welcome and are to be written in Standard English. Formatting a manuscript with headings and Sub headings is necessary and views are to be presented clearly. New approaches are mainly in interest.

Metrics:
Last Date of Submissions:

Will be updated soon

Acceptance period:

1st round – 1 month

2nd round – 3 weeks

3rd round – 2 weeks

4th round – 1 week

Last Date of Publication:

Will be updated soon

People involved:

Dr.

Omnia Hamdy

- Editor

Dr. Omnia Hamdy

Editor

The importance and need for this special issue:
Laser is a magical solution for many healthcare problems and has been widely used in many medical diagnosis and therapeutic purposes. Moreover, it can be used in many surgeries without causing bleeding or pain for patients. It also became a very significant tool in a lot of medical imaging devices such as optical coherence tomography, mammography, diffuse imaging and confocal microscopy. Lasers play a very important role in ophthalmology, dermatology, oncology in both diagnostic and therapeutic procedures in an invasively and non-invasively way. In medicine, laser is preferable due to its safety, painless characteristic, and effective results.